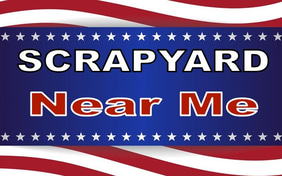 Butler | Scrap Yard Near Me | Bob's Auto and Salvage
We Are So Proud To Serve The Butler Community
Here at Bob's Auto and Salvage, we pay cold cash on the barrelhead-- top dollar, too-- for all kinds of junk metal, salvage, old autos that run (or don't), and an assortment of other recyclable materials that most people get rid of never realizing just how much money they could have placed in their pocket if they just came down to see us.
Hi, we are Steve and Barb Tenney, the husband and wife owners and executive officers of Bob's Auto & Salvage. We are glad to meet you!
We have been helping out the community of Butler, PA with all of their auto and scrap salvage needs since we first launched the shop back in 1996. It's been our mission to make sure that our neighbors and friends have the ability to get as much money in their pocket for junk recyclable metal as possible while at the same time doing everything we can to lessen our environmental impact as a city and county here in Butler, Pennsylvania.
We have been involved in the scrapping and recycling business for decades (Steve started off scrapping as a teenager) and for more than 20 years now, it's been our honor and privilege to run this business the same way that we have been running it since back in 1996.
Our company was built on the back of effort and commitment, not only to each and every one of our local and loyal customers but also to our community here in Butler. Being from Pennsylvania, we understand exactly how valuable steel, metal, and other recyclable materials are to everyday life throughout this great country-- and globally, for that matter-- it has been our privilege to help keep things clean in our little corner of Butler by running the salvage yard and recycling all types of junk that would have otherwise accumulated and would have been sent to the landfill.
If you've been thinking of getting rid of some old household appliances, have been detaching old aluminum siding, are looking to get rid of an old clunker and wish you could get some cash in your pocket for it-- whether or not it runs-- or run a construction business and come across all kinds of scrap and waste on a regular basis that you love to convert into cash an assist your profits and build up your income we are the service partner for you!
Plenty of people throughout Butler have been questioning the nearest scrap yard near me or the closest auto salvage near me location, and we're happy to tell you that if you live anywhere in or around Butler we may not be the closest folks you can do business with-- but we have been rated the leading scrap metal recycling center in all of Butler and Allegheny Counties and you can get top dollar in your pocket for ANY scrap you bring by!
Scrap Metal and The Butler Community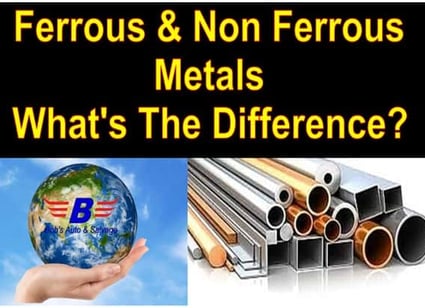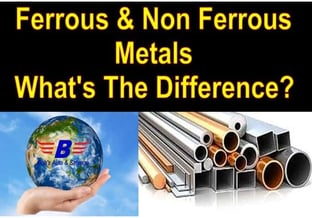 All kinds of people come in with residential property scrap– old radiators, old boilers, washing machines and dryers, dishwashers, and even pipes from old plumbing– and mention to us that they never knew there was a scrap yard near me that would give them cold, hard cash in their pocket for all this old "junk" before!
Regardless of whether you are purely upgrading old appliances, removing and replacing appliances in your business, or just have a lot of old scrap lying around that you'd rather dump or need to pay to throw out, we here at Bob's Auto and Salvage are more than happy to help.
Not only that, but we aren't ever going to waste your time or your energy by having you haul all of that household scrap down to our site without being informed approximately how much cash we will be able to put in your wallet at the end of the day.
That's right, all you will need to do is contact any of our scrap metal employees (via phone or email) and we will do some rough "back of the paper napkin" math to evaluate approximately how much money we can offer you for that scrap to ensure that you know regardless if it's well worth your time. You can also look at our full pricing list on our website at www.bobsautoandsalvage.com before you come by.
We think you'll find (more often than not) that making the choice to get a hold of our scrap metal recycling center can put a lot more money in your hand for your junk than you would have assumed possible before!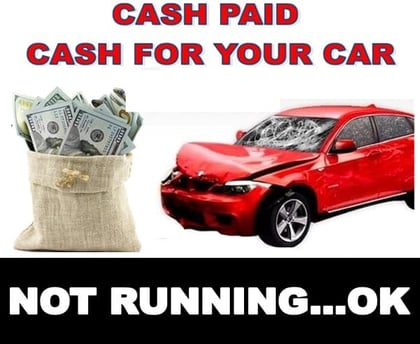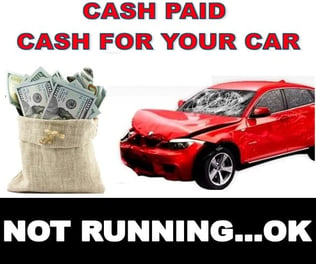 Recall that old "Cash for Clunkers" program the government ran a little while back that paid people good money for bad cars, no matter whether or not they ran any longer?
Well, imagine us here at Bob's Auto and Salvage as the next best thing to that same program! While we don't sell any auto parts out of our salvage yard here at Bob's, we are more than happy to take nearly any vehicle (roadworthy or not) into our scrap yard near me in exchange for cash, as long as you have the title in hand.
If you've got a title and a car that needs to be junked, we've got cash for you! If the car that you want to junk may possibly be driven onto our Butler location, of course come over any time during our business hours. If, however, you're looking to scrap out a car that will run but has no business on the road (we get them in here all the time) just drop us a line– via phone or email– to let us know a time that's acceptable for you to drop the car off and we will have someone waiting for you.
Since we've been at this for such a long time, we realize precisely how to streamline the process substantially, advising you step-by-step through the scrap out process and letting you know exactly how much your vehicle is worth.
We always offer fair, competitive prices (usually top dollar) and if you get a hold of us ahead of time, will give you a rough guess that has no obligation attached whatsoever and you can also check out our pricing on our web page at www.bobsautoandsalvage.com
Commercial and Rehab Metal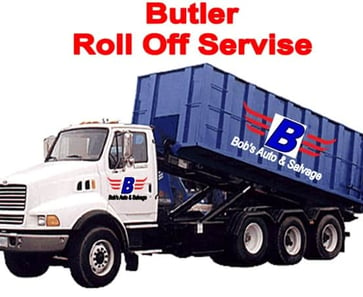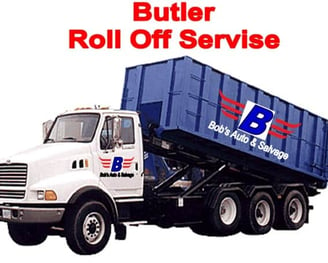 A lot of the premier professionals in Butler (and throughout Butler and Allegheny Counties) have come to believe in us for all of their scrap metal recycling needs.
We typically get calls asking for the best scrap yard near me so that they don't have to go very far from their job sites, and we will always partner with our commercial clients to find ways to streamline the process as much as possible.
If you're managing a job site that has a lot of scrap metal (copper, brass, aluminum, steel, etc.) and would love to pad the profits of this project a small amount by junking that metal, we love nothing more than to talk to you about the closest metal and aluminum recycling near me right here at Bob's Auto and Salvage.
Commercial construction businesses and homeowners alike will find that we make great partners in the scrap out business. We can drop off and satisfy your needs by utilizing our onsite recycling bins and roll off containers and we will handle all of the heavy lifting where transportation is concerned.
Also, you won't need to pay an extra penny to make the most of these services from us here at Bob's Auto and Salvage, either.
100% Transparency and We Pay Cash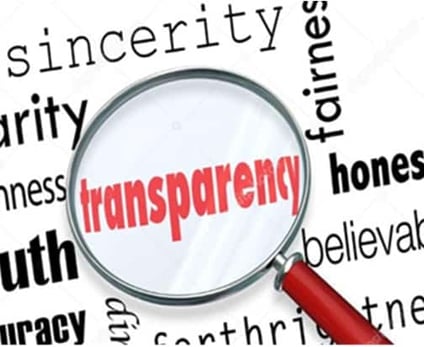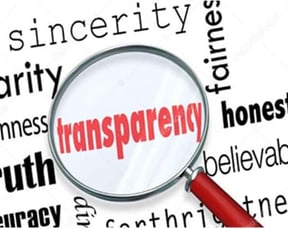 We are aware that there are alternative scrap yards near me places that are interested in earning your business, and that there are lots of other auto salvage near me around Butler that are seeking to convince you to come down and give them a shot.
But there's a real incentive, we have always been rated as the very best in the business throughout Butler and Allegheny counties and a big part of that is that we always– CONTINUALLY– pay cash for any and all scrap metal that you bring by our location.
Every one of our weighing scales is cutting-edge and top-of-the-line, calibrated on a regular basis. Each and every one of our weighing stations is totally accredited by the state of Pennsylvania. Each of our payout slips includes total transparency and CORRECT weight for everything that you have brought in.
This is NOT the kind of scrap yard that you'll leave feeling like you were taken advantage of. Everything is performed in black-and-white, completely honest, and with total transparency– and if after we weighed out the metal that you bring in for scrap you aren't pleased with the dollar figure we offer to pay you, you are under zero obligation to take our deal.
Other places will promise the money in the stars when it comes to scrap payouts, offering 100% cash options but including fine print that puts a hard dollar limit on those kinds of payouts or stretches those payments out over a certain block of time.
You won't find any misleading statements here at Bob's Auto and Salvage. Our word is our bond and our offer of 100% cash on the table when you bring your scrap in is good and clear across the board.
In case you have a pickup bed overflowing with copper that you want to do away with, or fabricating projects scrap that you want to make money for getting rid of (rather than having to pay someone to remove), or just have a small amount of scrap you'd like to turn into money while doing your best for the local and global environment, it's our obligation to pay our customers in cash no matter what.
Since 1996, we have operated as a cash-first business and we plan to carry on operating Bob's Auto and Salvage the same way for as long as we are honored to be a partner in this community.
Bob's Auto and Salvage Serving The Butler Community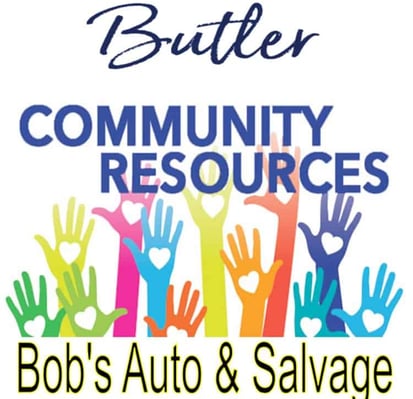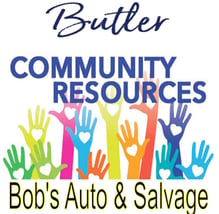 Butler Area was fashioned on March 12, 1800, from a hunk of the Allegheny Region. Butler is the most significant city and also the regional seat. The region of Butler was laid out in 1803. On April 2, 1803, the region was officially formulated for judicial functions.

In 1803 John and Samuel Cunningham ended up being the very first inhabitants in the town of Butler. After working out in Butler, the 2 siblings developed the area by selling tracts of land for more inbound inhabitants. John A. Roebling developed Saxonburg in 1832, by which time much of the region was filled up with German inhabitants.

The design and borders of Butler were defined around 1800. Starting at a cicada tree on the south side of Buffalo Creek (near Freeport), then along the Allegheny line due west 23 miles, then due north 23 miles, after that north 35 levels east 15 miles, after that east to the Allegheny River, then due south to the location of start.
The area and size of Butler County resembles a rectangular shape extending greater than 790 miles with the northwestern edge eliminated diagonally. The borders of Butler County, as opposed to numerous other Pennsylvania counties, have actually continued to be unmodified from its development to today.

The population of Butler County is approximately 195,000 citizens that stay in 33 municipalities, 23 districts as well as the city of Butler. Half of the region is thought about as woodland open space, fairly exceptional thinking that the city of Pittsburgh is simply 20 minutes from the area's southerly boundary. Significant freeways consisting of Interstates 79 as well as 80 and the Turnpike make the area quickly available to site visitors.
The Jeep– Integrated In Butler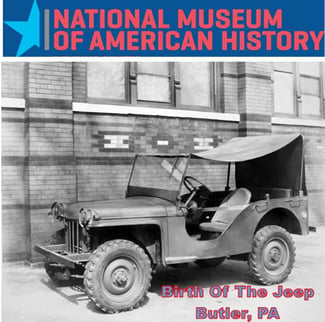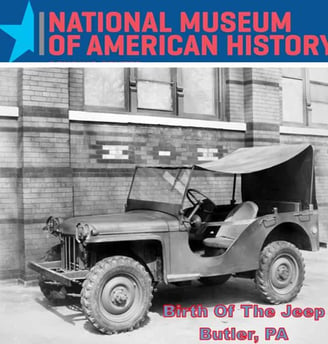 The American Austin Auto Business (1929– 1941) was likewise located in Butler. Later on, the company changed its name to American Bantam Cars And Truck Business. The contemporary Jeep was produced by American Bantam and also the initial forerunners were fabricated at the Butler location.
Butler is residence to some of the very early Ford dealerships developed in 1918
Demographics
The racial make-up of the city was 93.6% White, 2.7% African American, 0.2% Indigenous American, 0.5% Eastern, 0.52% from various other races, as well as 1.14% from 2 or even more races. The mean revenue for a house in the city of Butler was $25,154, and also the average revenue for a household was $35,893. Concerning 14.7% of households as well as 19.1% of the populace were listed below the hardship line, consisting of 26.8% of those under age 18 as well as 14.5% of those age 65 or over.
Butler Scrap Yard Near Me Resources
The city of Butler, PA is the county seat of Butler County. The driving distance to Pittsburgh is only 35 miles.
These are some of Butler's local scrap yard near me resources and places to visit.
Address
249 Oneida Valley Rd.,
Butler, PA 16001
Contacts
724-285-1900
info@bobsautoandsalvage.com